Cereal Candles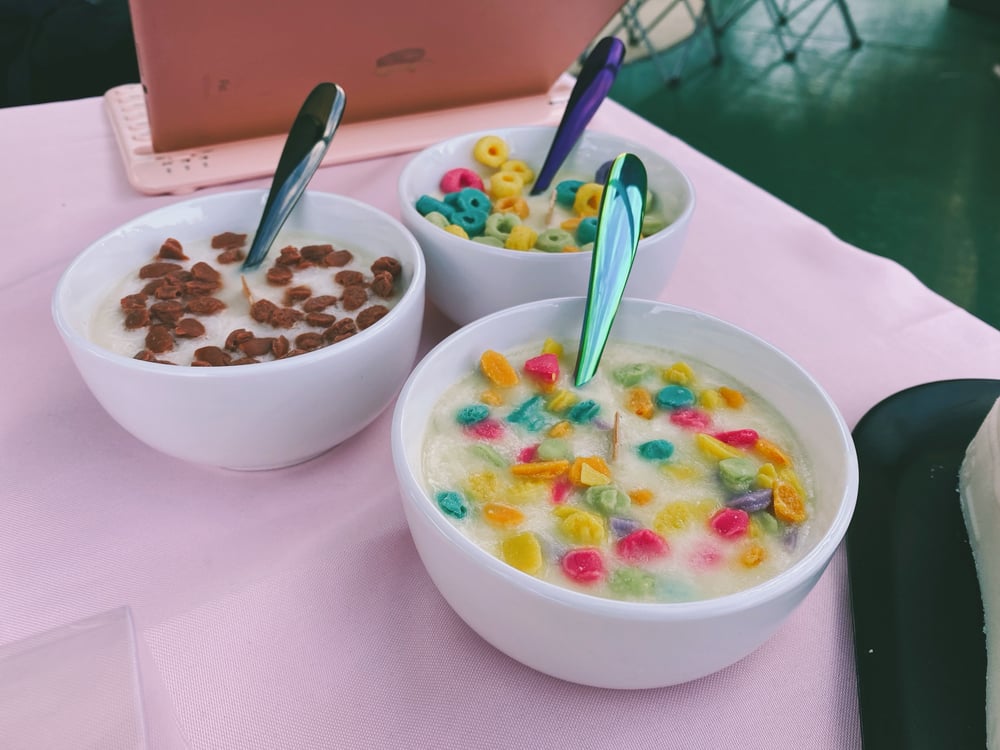 DISCLAIMER: All though this candle may look like a bowl of cereal, please do not eat it.**
Enjoy this yummy cereal scented candle in the early morning or when you're relaxing late at night.
These candles come with crackling wood wicks to set you up into a full relaxation with the scent of your favorite cereal.
After use, you can wash the bowl & spoon and reuse it for an actual bowl of cereal!