Shower Steamers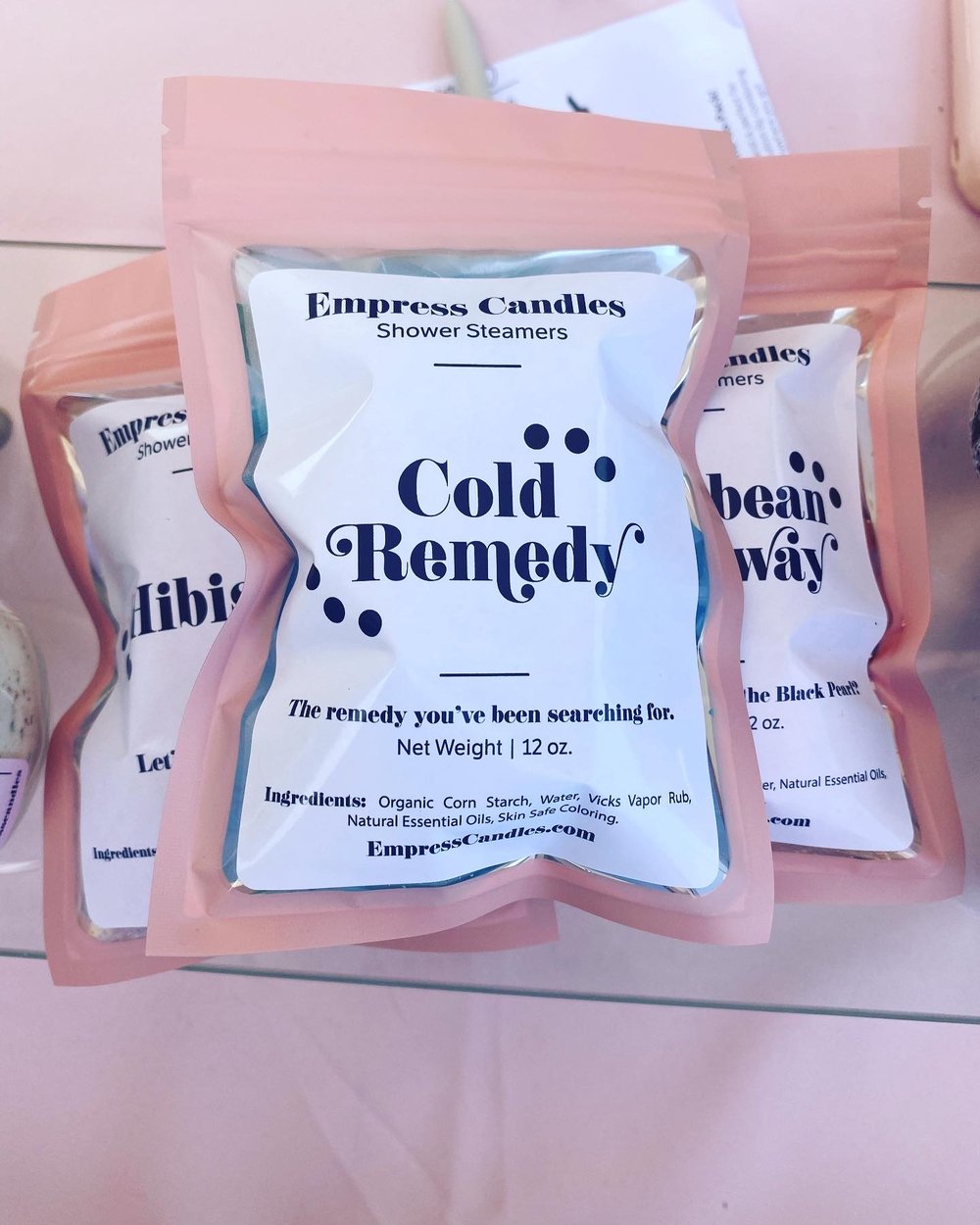 Enjoy these amazing Shower Steamers and unwind in your hot shower! I know some of you wish you had a bath tub for those amazing Bath Bomb's, but now you can still enjoy a relaxing aromatherapy session right in your very own shower!
These steamers are made with Organic Cornstarch, Water Natural Essential Oils & Skin Safe Coloring.
Vegan & Cruelty Free
The Sniffle Aromatherapy has Vick's Vapor Rub which is good during the allergy season or if you just have the sniffles and want to clear up those sinuses!
* Come in Packs of 3 *
Choose Scent in Options Below:
- Cold Remedy
- Vanilla Lavender
- Rose Petals